X
Looks like you are a new visitor to this site. Hello!
Welcome to Hope For Film! Come participate in the discussion, and I encourage you to enter your email address in the sidebar and subscribe. It's free! And easy! If you have any suggestions on how to improve this website or suggestions for topics please don't hesitate to write in to any of the blogs.
You can also follow me on Twitter or Facebook.
(If you keep getting this message, you probably have cookies turned off.)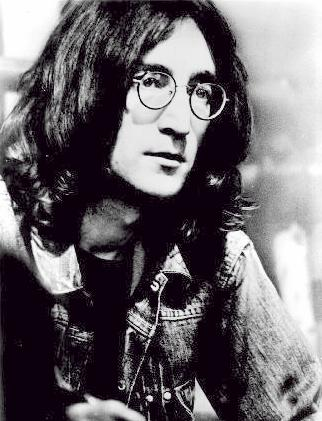 When I was 5 years old, my mom told me that happiness was the key to life.
When I went to school, they asked me what I wanted to be when I grew up. I
wrote down "happy". They told me I didn't understand the assignment. I told
them they didn't understand life." – John Lennon
(special thanks to Tom Gilroy)
A couple of weeks ago, I was reminded of this video from a friend's Facebook posting. I wrote about this video awhile back; the video successfully went viral (14.5M views!) and I love how social media keeps the good things coming back.
In a world of my own design
Buskers would be Superstars
. Along with:
Pranksters, Benevolent Conspirators, Babysitters, Curators, Public Artists, Teachers, Puppeteers, Community Organizers, and Stop Motion Animators. One day, one day….
I really appreciate how that friend's FB posting lead me on a tour through several covers of "Stand By Me". I didn't discover this song via Ben E. King, which will always be my definitive version. But it was John Lennon — who still has taught me more through his music than any other pop star. And will always rank as one of the great rock vocalists in my book. But I am sucker for this tune when anyone sings it. I have posted it other incarnations, and suspect I will well into the future.
Indie Film has not progressed very much in 38 years.  I finally caught up with
Barbara Loden
's 1970′s WANDA last night.  It would feel pretty damn fresh today.  It ranks up there among the American Indie greats that's for sure, particularly among the great debut features, and the ones that the director also stars in.  It made me wish that we had somewhere we could go where we could get an immersive course in Loden's life.  If you know, let me know.
I couldn't resist a trip to the Mike Douglas Show, co-hosted by John Lennon and Yoko Ono.  First off I learned Loden was married to Elia Kazan.  The struggles she faced as a female director are as real today as they were then.  Except back then you had the most famous creative couple in the world promoting her work.  And they were great & daring artists too; there is no equivalent today.
There's been a lot of good writing done on the film, including this from driftingclouds and filmmaker Mary Brownstien's piece from HammerToNail.  I was really struck by the quality of the performances and Loden's willingness to let the camera linger.  You can tell she is working with a tiny crew (4 people evidently) and the level of intimacy she achieves is a marvel. The budget, back in the day, was $115,000.  It is required viewing.
8/31/10 Update: The New York Times just reported that WANDA is being restored.  Time to rejoice!
"Playing For Change" combines three of my fave things in one nice package.
I have always wanted to see the definitive busker documentary.  Every time I encounter one in a subway station, my spirits are lifted.  I would time my trips and pick my destinations if I knew when I could find who performing where.  It's a good day when I encounter two good acts in the same day. Every once and awhile I wonder what's stopping this doc from getting made.
Definitely one of the most watched and loved videos of the year was
"Where The Hell Is Matt?
".  Beyond the silly dancing and great locations, I like the inherent message that the "Where The Hell Is Matt?" structure gives in terms of a one world connectivity.
"Stand By Me"
has always been one of my favorite songs.  For me it was first delivered by John Lennon on his
"Rock & Roll"
album and that led me to
Ben E. King'
s sweet sweet voice.  If I wasn't thankful enough for John already, that upped the ante.  
This trinity joins together in "Playing For Change".  I really enjoy the voices as well as the video as much as the song here.
The feature doc is much more than this song and features a great number of performers throughout the world.  I look forward to seeing it.  You can learn more about it on the link at the top of this entry.
I got the album for Christmas the year it came out.  I had matching glasses.  I played the album over and over and stared at the photos and the poster.  Every song entered my being, and is still there today.  By the time this day rolled around 24 years ago, I felt that John was someone I need to move on from.  My music had changed, but I was not truly ready to move on; I was only acting the angry young man part, a part that I had partially lifted from John.  I am glad he lives on today.  Imagine…