X
Looks like you are a new visitor to this site. Hello!
Welcome to Hope For Film! Come participate in the discussion, and I encourage you to enter your email address in the sidebar and subscribe. It's free! And easy! If you have any suggestions on how to improve this website or suggestions for topics please don't hesitate to write in to any of the blogs.
You can also follow me on Twitter or Facebook.
(If you keep getting this message, you probably have cookies turned off.)
Everything old could be new again.  I never truly liked this song, but now I have watched this video multiple times.  Thank you Ye Li.
(and thank you Geralyn Dryfous for the tip!)
I thought Distraction was the common attribute that held our culture together.  Maybe it is really anxiety.  
But my fave I Love Charts, points out that these concerns rarely are as warranted as we might think.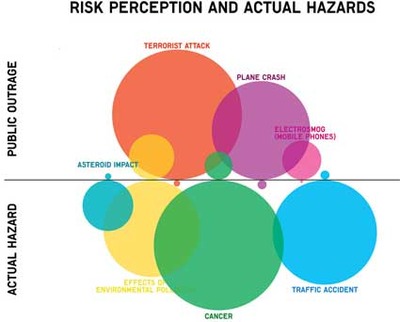 Then again some things we should be MORE concerned about.Tweet

I am planning to go see Green Hornet, but now I am going to see it twice. Why?
Because: Seth Rogen loves our movie SUPER (you will have to wait until April Fools Day to see it), but check this out where Seth says:
"…"Super" is just so ballistic and insane… (laughs)… but I really liked it, too. You do watch them with a slight part of your brain just thinking, "Is this f*cking up our sh*t?" (laughs) .
I can see it on the poster already: "so ballistic & insane — Seth Rogen".
I am forbidden to reveal how this was done and it would be wrong for anyone in the film to actually take credit.  These things take months of planning.  Most places forbid you from putting anything in the water supply — and I am not saying anyone involved in the film actually did anything remotely related to such action.  Did you know though that there are already over 300 real-life Superheroes patrolling the streets of this great land?
And yes, sometimes they get their nose broken. [...]