X
Looks like you are a new visitor to this site. Hello!
Welcome to Hope For Film! Come participate in the discussion, and I encourage you to enter your email address in the sidebar and subscribe. It's free! And easy! If you have any suggestions on how to improve this website or suggestions for topics please don't hesitate to write in to any of the blogs.
You can also follow me on Twitter or Facebook.
(If you keep getting this message, you probably have cookies turned off.)
Today's guest post is from producer/executive Michael Jackson.
This is another of my annual lists dedicated to the proposition that this is the best time ever to see great films, if not – alas – to get them made. In the comfort and safety of your own home the combination of Netflix/Lovefilm, dvd's and TCM allows for the best ever – self programmed – repertory cinema.
These are all films I saw this year – not 'classics' or much written about, but all of which I found intriguing or fun or fascinating. Hopefully you'll find something you'll be happy to have seen in the following:
1. There's Always Tomorrow. (Douglas Sirk 1956). Maybe my favorite discovery of the year from the king of melodrama, Douglas Sirk. This reunites the stars of Double Indemnity, Fred MacMurray and Barbra Stanwyck. He's a toy manufacturer trapped in conformist fifties family life with Joan Bennett and numerous annoying children, she's the other woman, with a successful fashion career. Uniquely for the time no-one is cast as the guilty party but everyone is trapped in the LA sunshine. It's great as drama, social history – and California architecture.
2. Moonrise. (Frank Borzage 1948). I stumbled on this obscurity from the forties by accident. It's 'about' a murderer's son driven to violence by others refusing to forgive his heritage, and the story is perfectly fine, the acting less so. What makes it compelling is the richness and emotion of the studio based film-making. Watching Moonrise is like living in a parallel dream world. If you like this try Borzage's exquisite color adaptation of A Farewell to Arms from 1933.
[...]
Better burn the Christmas Tree. Rip up those stockings and pour the booze down the drain, cuz if there is one thing you are going to wanna do this holiday, it surely will be to watch each and every episode of this landmark work.
If you don't know what Compulsive Reading Syndrome does to a man, all you've got to do is push play. If you haven't seen the most awesome monster f*ck scene in the history of digi, you haven't yet pushed play. If you wonder what a couple of hundred thou, a digi camera and a free 35mm output courtesy of SONY could do back in the day, just push play. This is where Anthony Bregman's producing career got it's start. Look (and listen) to the credits — there are superstars in their infancy flexing their muscles and shaking their whatsits.
Love God or don't, but either way, watch this film!
Tweet

Pretty neat if you ask me…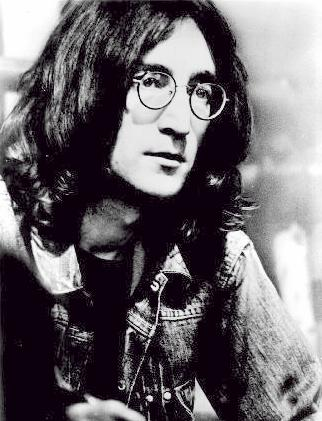 When I was 5 years old, my mom told me that happiness was the key to life.
When I went to school, they asked me what I wanted to be when I grew up. I
wrote down "happy". They told me I didn't understand the assignment. I told
them they didn't understand life." – John Lennon
(special thanks to Tom Gilroy)