X
Looks like you are a new visitor to this site. Hello!
Welcome to Hope For Film! Come participate in the discussion, and I encourage you to enter your email address in the sidebar and subscribe. It's free! And easy! If you have any suggestions on how to improve this website or suggestions for topics please don't hesitate to write in to any of the blogs.
You can also follow me on Twitter or Facebook.
(If you keep getting this message, you probably have cookies turned off.)
by Stephen Eyer
For the past five years, my wife and producing partner, Daneen Akers, and I have been working full-time on a social documentary film called Seventh-Gay Adventists (http://www.sgamovie.com) about three gay and lesbian members of a conservative church and their challenge to reconcile their faith and sexuality. We spent the last year on the road traveling with the film in the U.S., Canada, and Australia at film festivals, churches, and community centers. Our last major festival screening will be on Dec. 5th as part of Frameline's Encore series (http://www.frameline.org/now-showing/events/frameline-encore-seventh-gay-adventists) in San Francisco. Although we've been asked at filmmaker gatherings before if we're selling marijuana on the side to make rent, we've actually been making enough to both pay for our expenses and fund the film primarily through cultivating an engaged and motivated grassroots community that believe in this film.
The following are 10 things we learned about how to sustain yourself as a filmmaker while making films that can have a positive impact on the world. [...]
Potential film investors need to be educated about what is working and what is not, where it works, and what could be done. No one likes to look foolish, but most film investors come to the industry having made their wealth in other fields (or having not actually generated it themselves) and thus often start with a paucity of the necessary and a surplus of the inapplicable.
Investments should be made based on educated choice, not an impulsive or biased guess — and certainly not on the advice of conflicted advisors.
The problem here is [...]
By Jay Webb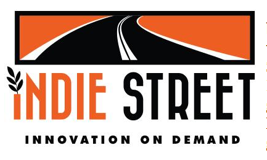 Previously: IndieStreet Post #6: Not Louder Mouths, Just More Ears

Facts of the Storytelling Street:
- Creating a new, unchartered path will never come without risk or potholes.
- Brilliant (even just good) storytellers innately take risks.
- Potholes usually create an even better story about your drive once you make it home.
- Learning more about getting your story out there (distribution) in order to ensure continual story telling through life will not add any potholes (or risk) to your path. It can only make your street wider and stories more easily heard.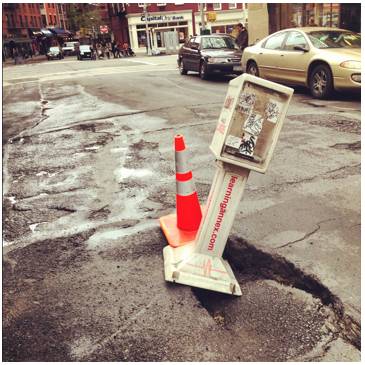 After discussing Indieconomies of scale and the benefits of adopting a cooperative group approach, we thought it might be a good time to switch the charge and talk a bit more about the challenges (potholes) that we have come across to date.  If a pothole doesn't swallow you, it makes your vehicle stronger. 
From our slightly biased IndieStreet POV, there should be no reason for any story teller to be scared of exploring self-distribution, and more specifically, some type of cooperative distribution.  The following potholes have busted a tire or two during our journey, but in no way have they strayed us from our mission.  Starting a business is not for the faint of heart…A simple rule of thumb: If you want to succeed as much as you want to breath, then it won't be hard at all.   [...]
Where are the champions? And I am not talking about the victors, but the amplifiers.  It is so hard for good work to get noticed.  Even if you get into a major festival it is easy to get ignored.  And what about all the good work that doesn't even make the festival cut?  Do you really have to buy your way into a New York opening, so that the NY Times covers you, so you get a review, so that you may get bookings everywhere?
Don't working directors have time to watch new movies? [...]
I want to give thanks.  I want to show gratitude.  I want to encourage others to do likewise.  But most of all I want to share what I have learned so that others can utilize it to.  All of it is one big" thank you".  This blog (not just this blog post) is a big thank you informed by those who gave to me when I still had so little. 
This post is a shout out to those who taught me the process and business of film. [...]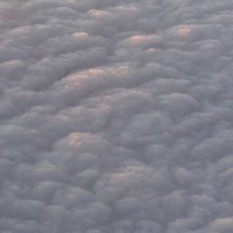 Although I have never really been a fan of Thanksgiving as it is currently celebrated, I REALLY like the idea of it — and want to expand it (and better prepare for it). In my vision of it, it is something we all would do together.  And I mean all of us, everywhere.
Thanksgiving here in the United States falls […]